WHERE IN THE WORLD?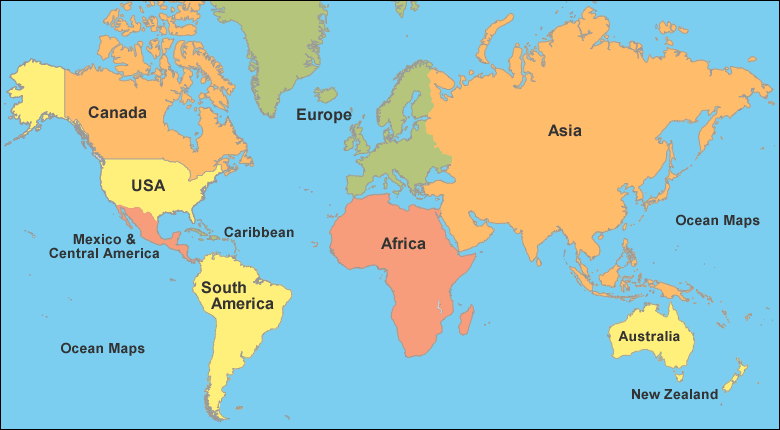 "Today…was that day" (well Saturday gone to be precise)!
I heard my dearly departed mother's voice, loud and clear… (in my head).
"Just wait until you have children of your own…then you will understand"…
For those of you that are parents, the parental milestone I am about to outline will likely resonate with you, or, if your children are younger…in the coming teen years.
So back to 'that day' that I mentioned.
My son, now 14yrs old, asked to attend the fete at Kingston's Immaculate Conception high school on Saturday, with a friend from his school. The plan was that said friend's mother would 'drop off' and I would 'pick up'. Easy enough. I was cool with that…though I had to quash some spontaneous thoughts about a potential 'incident' that could arise at a school fete. But then I chided myself for being a 'worrier mom'. As a mother, I may not be able to take him out to 'hunt the lion', but I sure can send him out into the 'jungle'…right? I can do this. It's time to let go. The very night before I had discussed my son's making his transition to manhood and my need to release the reigns somewhat and give him latitude to venture further from the safety of the nest. All the text book stuff that his uncles have been guiding me on in recent years. They went off looking very dapper.
A CHANGE OF SCRIPT
Then, THE call came in…"Mom, can we walk to the bowling alley at Manor Park and you pick us up there in a few hours?"
Silence. As God is my witness I…the calm, optimistic, divinely protected, look-on-the-positive-side, law of attraction, 'your thoughts create your reality' spouting optimist…PANICKED! My heart started pounding and my head started swimming…in the background I could hear the chattering of excited teens, the giggling of girls and the extra-base voices of teen-boy laughter. I was on the spot!!!
His firm (to impress those around him no doubt) voice still possessed the pleading quality of my little boy. In it I heard the unspoken, mommy, please say yes…the other teens are waiting to hear if I can go or not. Hurry and please don't ask me one million questions to break my cool!!
I stammered, I hummed and awed…torn between the desire to let him fly free, to go with his mates to the very well populated bowling joint AND the dread that raged through my mind as images of Khajeel Mais…Nicholas Francis popped into my mind. "Moooommmmm!" Came the demand again from the anxious Prince. In a split second, he wanted an answer. Wait. Stall. Let me call the mother of the other young man. Maybe I can transfer, I mean share this onerous decision. I needed back up! Having an older son and being more knowledgeable of the route and venues in question, back-up mom reassured me that she was fine with it, but (which sent me into indecisive mode again)…"follow your gut feeling" she finished. I calmed my flip-flopping gut and engaged my left brain for the split second needed to decide to allow and trust!
OK son…YOU CAN GO! (I'm sure I heard the theme tune from the Rocky movie).
He contained his clear exuberance and said a cool, in his new deeper voice… Thanks Mom!
I did it.
That's when I heard my mother's voice. Clear Clear!
Each time I, or my teen brother would go out my mother would be at the window, unable to sleep, until we came home. When I asked her why she didn't go to bed, she spoke those prophetic words…"Just wait until you have children of your own…then you will understand."
Boy do I understand!!!!
SAFE?
The reality of this story is that it is becoming more and more difficult to think of a place in this world where one can be certain of the safety of a child. I had made the conscious decision to raise my son in Jamaica, as opposed to England, where we were both born. There are a myriad of reasons, but the main one, which is now very relevant in the post Brexit and post Trump age, is his safety (emotional as well as physical). The realities of being a young boy of African descent in a predominantly Caucasian populated country I knew only too well. Yes, I know I am a female, but I witnessed the disparities in treatment and justice second hand, in the treatment meted out to my own brother and his friends, while growing up in Great Britain in the 70's/80's.
So here we are in Jamaica. With its own peculiar challenges, but a historical record of protecting children. There…I said it…historical. Sadly so, in the wake of the recent atrocious child deaths. My maternal senses are heightened. I find myself asking the question again…"Where in the world is it safe to raise a boy child?"…any child for that matter?
I guess, the answer for each parent might be different, but at the end of the day, we can only protect our children to a certain extent, while in the meantime, equipping them with as much 'street smartness', awareness and confidence as possible. As it was in my teen years…parents will continue to worry, regardless of the country, social dictates or reassurances from the inexperienced teens themselves.
INSURE FOR YOUR CHILDREN'S SAKE
While you ponder these thoughts parents, you can consider securing Personal Accident Cover, Health Insurance, Pension Plan or even a Life Insurance Policy through us at Sarifa…just to cushion any 'blows' that might fortuitously arise while we love and protect our offspring.
As well as our good parental advice, it is a good idea to arrange some financial cushioning for their present or future.