SELF-RE-DISCOVERY
Just think for a moment. What if who you are now and what your life is about, does not reflect the 'authentic' you? Is not congruent with your personality type, inborn talents or deep passions. Now that can be a frightening state of mind to give attention to, right? It becomes even more daunting (or liberating), when you are considering this when you are outside the category of 'spring chicken'. Let me give a little personal context to this topic.
It struck me a few months ago that I am now approaching the phase of my life that is considered, according to chronological categorization, as 'middle aged'. The senior Crone woman that has already passed through the other two demarked stages known as Maiden and Mother. All of a sudden, my self-assessment took on a more bird's eye view scrutiny. The last time I remember having this level of intense reflection about my life was when I was approaching 30, looked at my life, mildly panicked and decided that it was time to make some drastic changes…being that I was unmarried and without child…and the clock was ticking! I know, I know…all stereotypical nonsense, but I was raised by a traditional Jamaican woman that would make the subtle (not) point whenever a friend of mine got married. So, what did I do? I packed up my life, took a 5 week soul searching trip to Ghana, West Africa, returned to England, then made rapid plans for a brand new life in Jamaica! Uncharted territory, my having only visited the island twice before! A little dramatic some might think. I mean, many women approaching 30 might have just gone to the hairdressers and changed their hairstyle. Not me. My life had to be shaken up out of the monotonous, non-committed zone and thrust into a new adventure that would sate my free spirited, adventure seeking nature. My family were not at all surprised. They knew that when my 'mad head' took me…things were bound to be transformed!
So fast forward to now, I'm a mother (check), approaching mid 50's, had amazing life experiences in the tropics…yet I'm feeling that tell-tale itch again, that cannot go unscratched. Who am I now and am I living my full, authentic life? What are my true passions and purpose? Have they changed? 20+ years on…just who am I?
ARE YOU REALLY WHO YOU THINK YOU ARE?
So, since I'm currently working out my future 'lane', I invite you to take this journey of self-re-discovery with me, so you too can hit your life's refresh button. Some of you will find it very difficult, while others will enjoy the ride. Ready? Here goes.
Just imagine (close your eyes for greater effect…after you have read the instructions of course 🙂 )…imagine that all the things, places, people and hobbies that currently make up your life have been gathered, assumed or imprinted on your life over X many years based on family traditions, national customs, influence of friends, previous relationships/heartbreaks, requirements of your job or fear! We will leave out governmental rules/regulations as I don't want to insight anarchy. Imagine that you are being given a clean slate upon which to create your 'dream life', including the things you value, cherish, are passionate about…generated from your own mind and feelings. I know, trying to peel away the external influences to get to the pure YOU factor might not be as easy as we think, but I'm going for it and encourage you to do the same. Create a vision board. Go for walks in nature. Dig up the photo album and look back at the 'old you', the things you used to do, places you used to go and simply reflect on whether or not you wish to re-create or eliminate specific things from your NOW life. Or create exciting new stuff!
THE ONGOING PROCESS
Now, first thing tomorrow morning, when you open your eyes, take note of your first thoughts? How do you feel? Are you feeling alive, happy, excited to start the day, full of vitality and the wonders of life? Or is it more like…"Oh Lord, it's Monday morning already???" If its the latter, which let's face it, is one of the biggest 'elephants-in-the-room' for many of our lives, it's time to ask those deeper self-examining questions. Do I like what I do? Am I where I want to live? Am I with who I want to be with? What did I love doing when I was young(er)? [Disclaimer: I am in no way suggesting that you quit your job, move into the hills or divorce your spouse…unless of course any of those things are necessary for the positive expansion of your life to its full potential].
AN EXAMPLE
Recently I (re)discovered that I love to play pool. I used to do so in my 20's and became quite good at it. I had forgotten this fact until I attended a community street dance recently and eyed a pool room full of young men and couldn't resist the urge to put my coin on the table for a game. I was in my element! The joy it brought back to me, the energy rush, after so long away from the table, was palpable. The game was very close, I lost, but that was cool. I vowed to find a spot in Kingston where I could re-sharpen my skills and play 'for fun'. I don't business that I'm a 'middle aged', female executive with a British accent! In the pool room…it's a level playing field and the respectful competition is fierce among the bredren!
I'm sharing this example with you because sometimes we surprise ourselves with the things that reconnect us to our joy. Often simple things. So make a start. Observe yourself and your feelings as you revisit old and even new ways of being, living and doing YOU!
WHY NOT DO THE THINGS YOU LOVE?
The big question then becomes, why did I/why do we stop doing the things that bring us joy? Do our lives become so full with surviving in our societally acceptable/respectable worlds, that there is no room for round the clock joy? Too eutopian?
On the drive to school each morning, our car is filled with music and my son and I singing/dancing along [while exhibiting all due care and attention to road conditions, Officer!]. In contrast, we notice the faces in the oncoming lines of back-to-back rush hour traffic and the 'doom and gloom' staring back at us is significant. Just 7.30am and so many furrowed brows. Stern looks. Impatient horn honking. Strange looks at our exhibit of joyfulness. Mimed quarrels.
TIP: It is a proven fact that listening to music from an earlier era, especially if it was your 'hay-day'/teen years improves your mental outlook, level of joy and even physical health. Dig out those old hits, convert them from vinyl or tapes first :), and make your rush hour journey an Old Hits session. When the significant drop in road rage statistics is announced…remember me!
NOW WE ARE AWARE…WHAT NEXT?
Once we rediscover the things that still float our boats, we must remove the excuses that stop us getting back into the said activity. I spoke to a middle aged, unemployed mother recently who, through sad eyes, spoke of her love for baking, which she hadn't done for so long. When I asked her why she didn't just go for it, she firstly cited lack of funds to buy ingredients, but encouraged by my blank stare, honestly shared how demotivated she had become because of other domestic pressures, lack of home based support/motivation and a consequently dwindled self-esteem. You see how easy it is for our minds to lead us into ruts that make our simple joys seem insurmountable? As we spoke about pastry, her eyes lit up, her slumped posture straightened up…she was (mentally at least) in her element! We have to break the imaginary barriers that we place between our current 'livity' and the joys of our hearts!
So! Here is your homework. In addition to the suggested exercises above, determine what is your BAKING? Or POOL PLAYING? Do you love to dance, yet haven't dropped a foot in years? Did you use to play an instrument or listen to music regularly, but have parked your passion back in the days when music was played on vinyl? My dears…it is TIME. Dust off the instrument, polish up our dancing shoes, join the drama club, enroll in that Salsa class, get that pet etc. etc. etc. The reality is, if we do not make the time to bring the simple joys into our mind space, then back into our lives…it will be difficult to be that joyful partner/spouse/friend/parent/employee that adds real value to the lives of others. Let the phrase 'Please Yourself' take on a new spin, because once you are pleased and your glad bag fills to the point of bursting…you will naturally 'Please Others'! Even the children will share in the fairy dust sprinkling of joy and lightness in the otherwise heavy home. Come on…push yourself! Put those shoulders back, take a deep breath and say to this world…"I claim my joy!" Anything less and you are shortchanging yourself and robbing the world of the magnificent divine plans for your unique, fully accomplished life!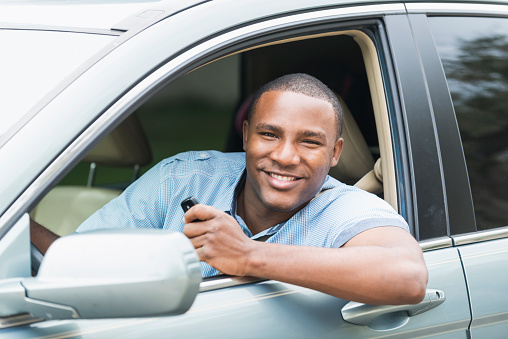 While I have not seen the statistics, I am certain that happier drivers have fewer accidents, so just think, as well as being much happier…you will be protecting your No Claims Bonus! See you in the traffic! Then in our offices when your motor insurance is due. ;).
P.S. If the self-re-discovery process gets too overwhelming, link me for a Psychodrama Session and we can journey together!